Please navigate this site with
the menu above,
or the links at the bottom of
each page
Heckler & Koch P7PT8

Finish

Caliber(s)

Mag. Cap.

Barrel Length

Overall Length

Height
Weight

lbs.

Blue

9mm x 9PT

8

?

?

?

?

This is a P7 purely dedicated to training and incapable of firing a conventional 9mm cartridge. The PT8 fires a special 9mm round made by Geco. This is the same ammunition that the MP5PT was designed for. The most notable feature of this P7 is the big blue dot on the front of each side of the slide.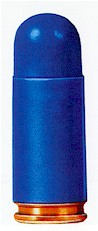 The 8 in PT8 refers to the magazine capacity. The gun was designed and produced in 1982-83, and only 187 examples were ever manufactured. It featured the floating chamber reminiscent of the .22LR chamber P7K3 as well, for function with the special ammunition.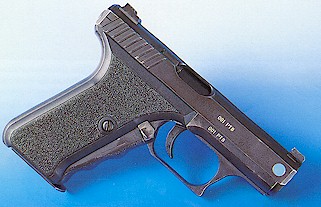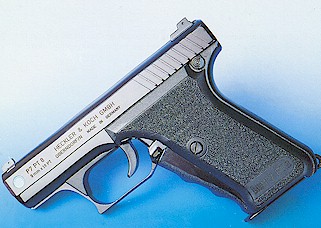 Much of what you see here was borrowed from the HKPRO site, which has more information on this, the second rarest P7.
(BTW, Chris, this site's owner, would just love to buy one of these, anyone selling one please click on the e-mail link below!)